High vertical integration saves time and cuts costs
Frank Keine is an avowed advocate of quality and reliability. The managing director of Winfried Keine Metallverarbeitungsges. mbH founded in 1973 knows how his company can make an impression on its customers. For some 50 years, Keine has been concentrating on the production of stamped and bent parts and made a name for itself in its market segment. "We've specialised in finished parts that don't need any subsequent reworking," Keine explains. "Our product range extends from simple to complex stamped/bent subassemblies and assembly parts of the highest quality."
Automated production of fully assembled products
It is important to the company in Finnentrop-Heggen in North Rhine-Westphalia that the parts no longer have to be reworked and augmented after leaving the machine. However, automated production is usually complex. In addition to the stamping and bending work, components have to be precisely fed into the process and assembled at tenth-of-a-second intervals. "Without the monitoring of all production steps, such automated processes are out of the question," Keine claims.
This type of production has a lot going for it. Top of the list are high quality and significantly lower costs. In addition, automated production also saves time, because the products leave the machine fully assembled, without any need for further finishing. Customers from the automotive industry in particular appreciate these self-contained processes for fully finished parts, as they eliminate human assembly error. Extremely high quality standards can therefore be reliably achieved. "We concentrate on the German market," says Keine. "Some of our products safeguard the function of side airbags, while others can be found in exhaust gas recovery systems in numerous vehicles." Keine's customer base also includes reputed manufacturers of fire protection systems and hydraulic hose couplings for the mining industry. And manufacturers of so-called white goods such as washing machines appreciate products from Keine.
Batch sizes from 10,000 and upwards
The company specialises in the production of parts up to the 80 x 80 x 80 millimetre cube format. It machines all common materials, starting with copper and aluminium and extending to steel, spring steel and stainless steel in thicknesses from 0.3 to 3 millimetres. Together with its supplier of feed systems, the company has developed strategies to make smaller series economically viable. Nevertheless, these are among the exceptions, because, says Keine, "we always have to keep costs within acceptable bounds. As a rule, our series production starts with batch sizes of over 10,000."
Quality assured with sensors, test stations and random sampling
Production runs entirely automatically. Each work step is monitored by a multitude of sensors in order to ensure high quality. Test stations after all key work steps also check each part for defects, completeness and assembly errors. Quality control also includes targeted random sampling, where the parts are finally scrutinised and checked for dimensional accuracy. "We deliver the highest quality; 'complaint' is not part of our vocabulary," Keine proudly states. "This gives us and our customers the decisive competitive edge."
Precision products thanks to high vertical integration
On the German production scene, Keine occupies a prominent position with its high quality standards. And it has worked hard to achieve them, the managing director stresses. In addition to the firm's comprehensive expertise and innovative designs, its production quality is underpinned by two other factors. Manufacturing precise products calls for high-precision production technology and outstanding high-performance feed equipment. For Keine, it is also necessary that all the key areas closely interlock and run smoothly.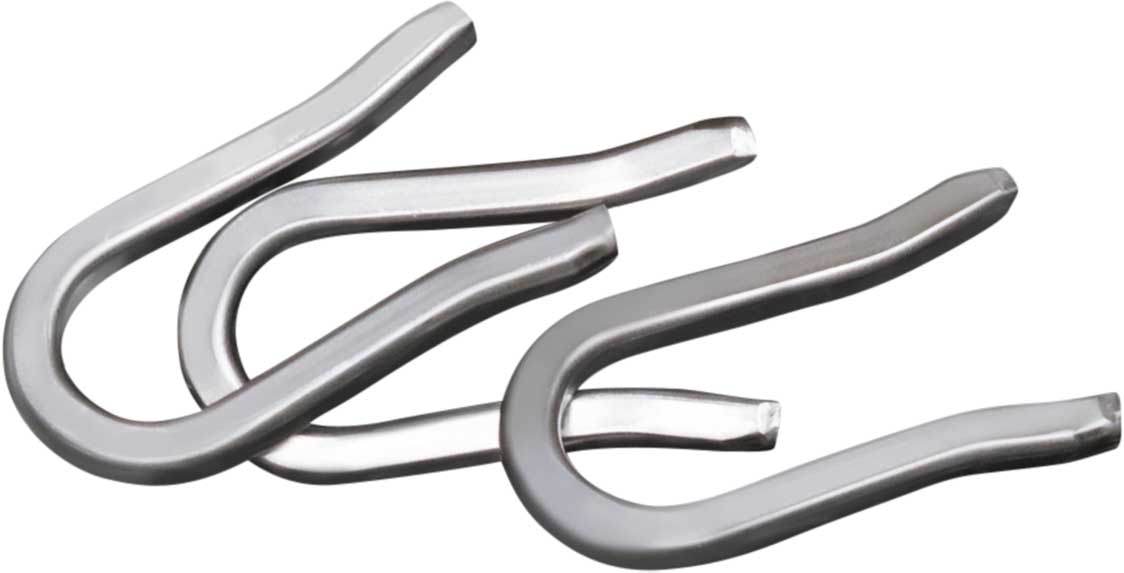 "In view of this," says Keine, "there's no alternative to high vertical integration. I believe that it is essential that we can handle all the essential tasks, such as toolmaking, in-house. This way we have very short distances at all levels and are able to coordinate everything at high speed for the benefit of the customer."
…and then Mitsubishi simply won us over with their consulting expertise and price quotation. We opted in the end for two identical machines in the upper segment.
Frank Keine, Managing Director at Winfried Keine
Indispensable in-house toolmaking
Alongside production, toolmaking occupies a key position. Directly linked to production, it facilitates the precise adjustment and fine tuning of the entire manufacturing process before the machine. "This fine-tuning has got to work. This is where we have the highest expectations of both the tools and the feed system." Coordination between the machines, the toolshop and the feed systems is central to this. Keine considers his company's own toolshop to be indispensable. Repairs can be performed quickly and without holding up production. The entrepreneur also sees huge benefits in in-house maintenance and servicing work. With its own toolshop, the company always has both costs and timing under control. "Important here too," says Keine, "is of course the quality of the tools. We develop and make our tools in-house and can build them exactly the way we want them. And our success vindicates our approach."
Wire EDM since 1984
Since its founding, toolmaking has been an integral part of the company. EDM, milling and grinding are the machining methods that Keine needs for the production of its stamping and bending tools. The modern machinery is configured accordingly, with constant investment in new technologies.
"Two years ago, we took a close look at the market for EDM machines," Keine reports. "Up to that time, we had had two mid-range machines. To respond to our changing customer structure, we wanted to modify the machine park to comprise one mid-range machine and one in the upper segment." In their analysis of the competition, Keine's specialists found that some manufacturers use different control systems for mid- and upper-range machines. This is something that can result in higher training and familiarisation costs and higher error rates.
"This was where we were highly impressed by Mitsubishi Electric because they use a single control system for both machine brackets," Keine explains, "and then Mitsubishi simply won us over with their consulting expertise and price quotation. We opted in the end for two identical machines in the upper segment."
Customers' growing quality aspirations
The company's investment in two identical machines is particularly advantageous in terms of job scheduling, as the machines' workload can always be optimised without compromising on quality. In addition, it is easier for the company to stock up on wear parts. "Although we usually machine small workpieces," Keine explains, "we still decided on the 2400 machines. This way we can clamp several workpieces at the same time and achieve cost-effective machine operation in unmanned shifts or at weekends."
With its two Mitsubishi MP 2400 Connects, the company also wants to satisfy the growing quality expectations of its customers. "Because there is a constant upward trend, and we definitely want to respond to this as well," says Keine.