Cutting edge
When it comes to wire cutting, TYROLIA, the trendsetter in ski bindings, places its faith entirely in the MV-R Series from Mitsubishi Electric.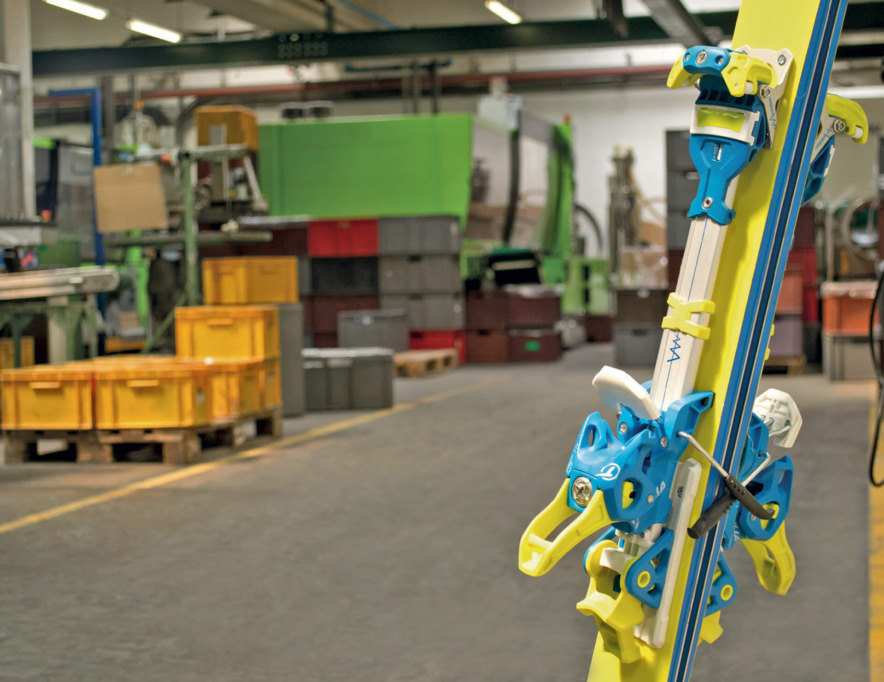 HTM Sport GmbH and the TYROLIA brand have been synonymous with innovation in the ski binding sector for over 80 years. The company founded in 1847 as "Wiener Metallwaren-, Schnallen und Maschinenfabrik Ges.m.b.H." in Schwechat, Austria, has been making ski bindings since 1928. With 1.1 million binding sets produced each year and a market share of over 30 per cent, HTM Sport is the world market leader. About 90 per cent of its output is exported to 32 countries around the globe. With a workforce of 210 employees, TYROLIA generated sales of EUR 40 million in 2012. In 2001, TYROLIA became the first company in the ski binding industry to obtain certification to ISO 9001/2000.
On the move
Of course, this did not happen overnight. Up to the present day the ski binding has undergone consistent development and refinement, making it the high-tech product well-known in the skiing world today. There is more to a ski binding than meets the eye. Well over 100 individual parts have to be assembled to produce a complete unit. HTM produces virtually all of the parts required for a ski binding itself – only the screws, bolts and springs are bought in. The resultant short distances mean that the company can respond swiftly to changes in the market and ensure smooth and cost-effective product development. "There are a lot of advantages in having our own modern toolshop. Our tasks include sample construction, cutting tools, jig & fixture construction and the production of injection mouldings as well as the supervision of other departments like the printshop and assembly activities in the Czech Republic," explains Raimund Premauer, Toolshop Manager.
So that the Schwechat location can hold its own internationally and satisfy the requirements of such big-name brands as HEAD, FISCHER and ELAN whose products have been benefiting for years from TYROLIA's knowledge and skills, several factors are important, Premauer believes: "Outstanding manpower and an advanced and flexible machine park are essential for our aspirations." TYROLIA has been taking responsibility for the quality of its workforce for years, with a strong emphasis on the all-round abilities of its employees. "The workload of our toolmaking capability has been steadily rising over the years. Contracting out surplus wire cutting jobs is not a good idea in our business," says Premauer. This is why TYROLIA has been continuously investing in new machine technologies.
Revolutionary precision
Since the tools for binding production are becoming increasingly complex and intricate, only the best and most advanced solutions are acceptable to TYROLIA. It therefore purchased two Mitsubishi Electric wire cutting machines of the MV-R Series (an MV1200R and an MV2400R) this summer that have immediately made their mark with their revolutionary features. "We've improved again on our already high precision by using the Optical Drive System in combination with the Tubular Direct Drives and the isolated, hardened tables. And, additionally, the new machines run much more efficiently and with lower resource consumption," Premauer reports. This not only means faster wire cutting due to the elimination of a cutting cycle, but also significant savings in energy and consumables – a fact that is highly gratifying not only from the economic point of view, for minimised resource usage is also good news for the environment.
"Outstanding manpower and an ­advanced and flexible machine park are ­essential for our ­aspirations."
Strong support
Another feature that TYROLIA also benefits from is the improved wire threading of the R Series that makes it possible to thread up to 100 mm without a water jet and hence to thread in the kerf. "Our dealer Harald Umreich Ges.m.b.H. not only gave us excellent advice during the investment decision-making process, but also did a great job of work with machine erection, installation and staff training," says Premauer for whom the partnership with Umreich was an important factor in the achievement of the planned quality goals in wire cutting. "The guys have practical experience and really know what they're talking about, and any questions we had were reliably and competently answered. By consulting with them, we have repeatedly achieved further improvements in our fields of application."
As a trendsetter in functionality, technology and design, TYROLIA has transformed the ski binding into a high-tech product that competitive skiers prefer. Its claim to superlative quality and unique safety features like the diagonal toes and heel, the TRP toe system, ABS, Freeflex Pro System and integrated systems like PowerRail and LiteRail have secured TYROLIA's position as the No. 1 in the industry – and the company in Schwechat now also trusts in the technology and precision of the Mitsubishi Electric MV-R Series.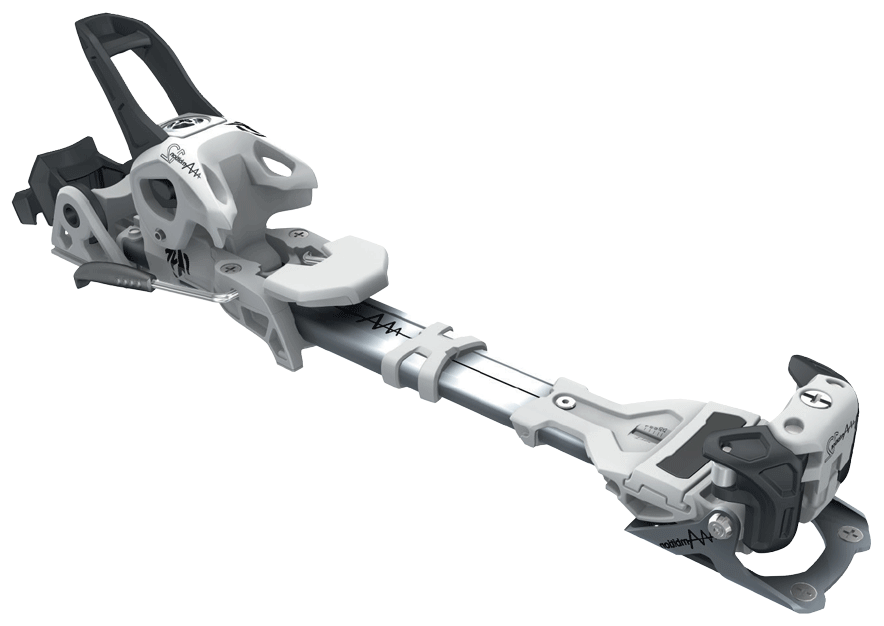 With their metal sliding element, the TYROLIA "AAAmbition" bindings ensure constant release values while also yielding a broader support surface.