Tool manufacturer Ingersoll benefits from high-precision profile machining on the EDM-Dress 1200P.
Typical of special tools are the special geometries and contour profiles of their cutting edges. To machine the carbide edges, specially profiled grinding wheels can be used, or the cutting edges can be directly eroded with wire. An MP1200 Connect from Mitsubishi Electric at tool manufacturer Ingersoll in Haiger is proving to be particularly useful for both profile machining operations.
Ingersoll Werkzeuge GmbH in Haiger is known above all for designing and manufacturing special tools for certain industries and selected machining operations. This applies, for example, to hobs up to 800 mm long with a diameter of around 300 m for skiving hot-rolled plate and sheet. This also includes milling tools for machining large gears for wind turbines, among other things.
The inner gears have diameters of up to 2000 mm and teeth up to 150 mm wide. Nico Müller, who heads tool production at Ingersoll in Haiger, explains: "To produce such gears cost-effectively, manufacturers now use the hobbing process, also termed 'power skiving', which has been around for about 100 years. Modern control engineering makes it possible to coordinate several axes in such a way that a milling tool with numerous profiled cutting edges penetrates the annular workpiece to create the precise tooth shape." Ingersoll in Haiger develops and machines the tools required for this, which are executed with high-precision profiled cutting edges. For smaller gears, these are mostly monobloc solid carbide tools. For larger gears, on the other hand, it is preferable to use tools that have a steel core with inserted profiled and usually coated indexable carbide inserts. "For the geometries of the gear cutting tools that are difficult to grind, I had already intended to optimise the production processes about two years ago. In this connection, it turned out that we were able to significantly improve the profiling of the grinding wheels in particular. Working together with special machine manufacturer ITS in Oberndorf in the Black Forest, we identified the advantages of wire EDM for the profiling of grinding wheels. So we initially subcontracted ITS to profile the grinding wheels for our gear hobs."
Preference for flexible and dependable processes in-house
However, Müller was not always happy with the profiling by the subcontractor in Oberndorf. "There were often delays, and throughput was long, taking 6 to 15 working days. And this was a hindrance in view of the growing number of gear milling tools in the pipeline. I therefore decided to significantly enhance the flexibility and process reliability of production in Haiger.
" Müller soon persuaded those in charge at the tool manufacturer that this could only be achieved by investing in their own wire-cut EDM machine. "In the talks with the specialists at ITS, we became convinced of the advantages of the wire EDM machine from Mitsubishi Electric with a rotary axis in the workspace. In my view there was no alternative to this technology. So I have no hesitation in calling the EDM-Dress 1200P with its rotary spindle now installed at our company my baby."
In the talks with the specialists at ITS, we became convinced of the advantages of the wire EDM machine from Mitsubishi Electric with a rotary axis in the workspace. In my view there was no alternative to this technology.
Nico Müller, in charge of toolmaking
Familiarisation with the technology at short notice
Among the numerous milling and grinding machines in the production shop at Ingersoll, the MP1200 Connect wire erosion machine looks a little exotic.
But after only a few weeks, it became a natural addition to the production range for the machine programmers and operators. Jens Jäger, who as a programmer and operator of the tool grinding machines has familiarised himself with wire EDM, says: "We were at a training course at Mitsubishi Electric in Ratingen for two days. This training on the basic features of the technology and on programming and operating the machines was absolutely sufficient. We were able to work productively on our MP1200 Connect from the very first day, teaching ourselves all the other details as we went along. The modern CNC control system is a huge help, showing us the required input fields on the touch screen and setting the appropriate parameter limits. In just a few steps, you can define the required contour on the integrated CAD and link it to the parameters for wire erosion. In this way, we can quickly and easily generate the NC programs for the grinding wheels being profiled." Müller and Jäger are also extremely happy with the ongoing backup and service provided by Mitsubishi Electric. Müller: "If there are any unanswered questions or a hitch with a function that our specialists are using for the first time, we can always contact a skilled person at Mitsubishi Electric in Ratingen by phone or e-mail at short notice. He expertly explains the details and reliably gives us the right instructions, explaining the optimal programming and operating steps in plain language. This way, we can be sure that our MP1200 Connect is productively used at all times and that we avoid unnecessary stoppages."
Identifying and exploiting opportunities
The MP1200 Connect, Müller explains, is only used for profiling grinding wheels for part of the time it can actually be used. "When profiling grinding wheels, we initially focused on working more flexibly. In addition, we wanted to be able to master and monitor a technology that is crucial for the quality of our tools and attached less importance to purely economic factors in terms of the MP1200 Connect's return on investment." But within a very short time, the specialists in Haiger realised that wire EDM was a technology capable of much broader application.
They are now wire-cutting complex carbide cutting edges directly. Müller explains: "An order initially of prototypes and a pilot series of hobbing tools for extra-large gear teeth means that we have to produce carbide cutting inserts that are about 200 mm long, 60 mm wide and 8 mm thick with a curved cutting edge profile. A special requirement is that the cutting edge is machined to an accuracy of +/- 5 µm over its entire length". The specialists in Haiger machine these cutting inserts directly on the MP1200 Connect.
At first, however, they were unable to achieve the required accuracies. But it did not take long for Jäger to develop an optimised cutting process in cooperation with the service technicians at Mitsubishi Electric.  "The competent service technicians recommended using a thinner wire as well as setting some special parameters during wire EDM over the profile length.
This means that we can now effortlessly machine the inserts even more accurately than required in terms of dimensions and shape accuracy," Jäger adds. In order to wire-cut small series with the optimum of consistent accuracy and process reliability, the skilled workers set up a customised clamping device in the workspace of the MP1200 Connect. In doing so, they thus identified another field of application for the MP1200 Connect wire-cut EDM machine. In the working hours not needed for the profiling of grinding wheels, they now use it again and again to machine components for special jigs and other production equipment.
On this Müller says: "Wire EDM is an innovative and mature in-house technology from which we can benefit comprehensively. Since the machine is capable of running reliably for a long time unmanned, we can use it profitably left to its own devices, so to speak. As we now fabricate production equipment and spare parts ourselves, the MP1200 Connect also helps us to be more flexible and cost-effective in production. In addition, we optimise the efficient use of the wire-cut EDM, as it operates productively for longer periods of time." Thus, in addition to the MP1200 Connect's initially narrowly defined field of application, the tool makers in Haiger have now developed far-reaching capabilities for the high-precision machining of an almost unlimited range of components.
So I have no hesitation in calling the EDM-Dress 1200P with its rotary spindle now installed at our company my baby.
Nico Müller, in charge of toolmaking
Ingersoll Werkzeuge GmbH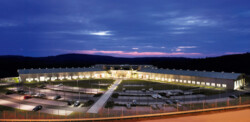 Founding year
1961
Employees
500, with 250 in production at the ­parent plant in Haiger
Managing Director
Armin Engelhardt
Core business
Standard carbide drilling and milling tools, such as tools for ends, roll ends, insert, turning, grooving and threading tools, as well as special tools customised to the needs of manufacturing companies in the automotive industry, track and rail vehicle construction, energy exploration, generation and distribution, alternative energy generation as well as tool and mould making, and especially gear cutters
Contact
Kalteiche-Ring 21-25
35708 Haiger
Germany
Tel: +49 2773 742 0
info@ingersoll-imc.de
The specialist
Ingersoll Werkzeuge GmbH is the specialist in highly smooth-cutting milling tools in standard and special designs. Together with its highly successful solutions for heavy-duty cutting and the project-oriented development of special tool solutions, Ingersoll Werkzeuge delivers a comprehensive raft of technology that is used by a wide range of industries, such as:
• Automotive industry
• Aerospace
• Rail machining
• Shipbuilding
• Wind power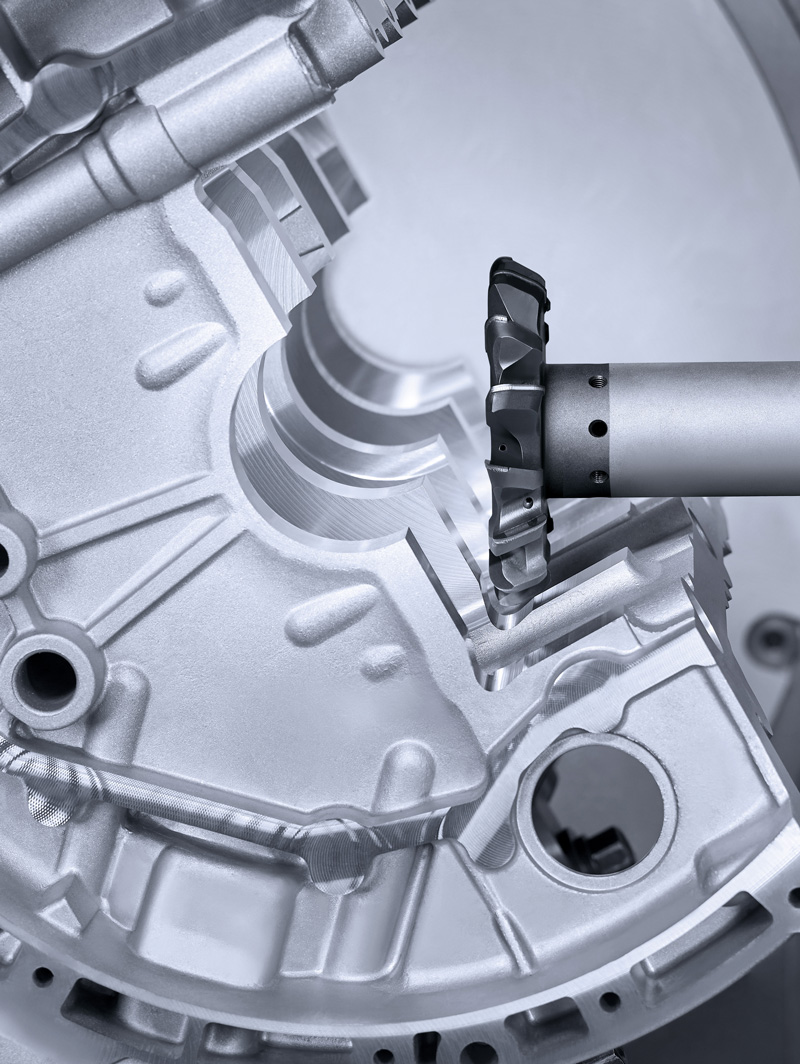 Opinion
What is your assessment of the current situation in manufacturing industry, and especially in the machining of metals in Germany?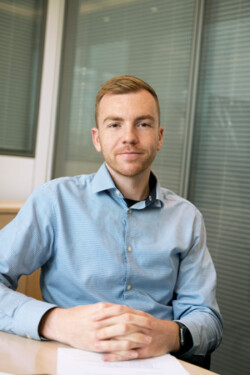 Nico Müller: We are currently confronted with increasing constraints. The cost of energy, and particularly electricity, has risen considerably in the last two years. We expect these costs to continue to rise due to economic policy decisions. In addition, it is becoming more and more difficult to find suitable staff for production in two or even three shifts. We have to factor in a steadily growing share of labour costs. To avert this, we, like other companies, will continue to automate production – with robots, loading and unloading equipment and in-plant handling systems, for example. In addition, we will continue to specialise in special tools and the development of complete machining processes, as we anticipate growing competition from manufacturers in Asia for standard tools.