Italian flair, Japanese precision
In this Italian company's workshop, three high-precision Mitsubishi Electric wire EDMs are at work. These machines are able to reduce delivery times thanks to unmanned automated operation.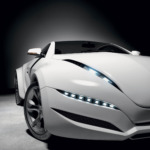 Quality and precision. These two words sum up the strengths of Papini Stampi srl, an Italian company specialising in making moulds and tools for Bihler punch-bending machines in Germany. The tools machined for punch-bending machines are used par­ticularly in the production of precision parts, and mainly for the automotive, electrical or electronics industry as well as for household appliances.
Papini Stampi went into business in 1970, founded by the current owner's father who has passed on his love of mechanical engineering. The company, which employs nine people, is located in Calolziocorte in the Lecco province, an area with a strong presence of mould-makers.
Workshop without any manually operated machines
In Lecco, the company has its own workshop for the production of moulds and its own engineering department. "No need for external supplies and applications for moulds – heat treatment excepted,"
Giorgio Papini, the founder's son, explains. "This has big advantages in terms of quality, accuracy and delivery times. Customers appreciate our complete independence. The customer supplies a drawing of the part he wants machined and we study how to realise the tooling and, subject to the customer's approval, we start production."
On behalf of the customer, the company often carries out testing too, thanks to three Bihler machines in the workshop. "Testing," Papini tells us, "is a very important activity. We've been doing this for the last few years and it enables us to supply the customer with the finished product."
Papini Stampi works mainly in the Italian market, but also through a big company that has operations in various countries all around the world and manufactures small metal parts, springs and pre­cision assemblies (more than thirty million small parts are produced every day).
Another important cooperation is with Bihler in Germany, which specialises in the construction of automatic punch-bending machines. Papini Stampi is Bihler's partner in the Italian market for machine equipment. "With these two important activities," Papini explains, "our order books are con­stantly full. We are a small industrial company and we prefer to make a reduced number of moulds. We follow the complete production process in order to supply the customer with a high-quality product."
Among the first in this sector with a wire EDM
Papini Stampi's workshop is equipped with machine tools that are perfect for the work they do. They are regularly replaced with latest generation of models so that the firm can stay competitive in the market.
Wire EDMs in particular are essential for Papini Stam­pi's production process. "Our company," Pa­pini explains, "introduced wire EDM back in 1985 and we immediately improved the quality of our moulds compared to those made manually on the bench." Over the years, as EDM technology has progressed, further wire EDMs have been installed in the workshop, exclusively made by Japanese manufacturer Mitsubishi Electric.
"Before purchasing the first Mitsubishi Electric wire EDM," Papini assures us, "we did some ma­chin­-
ing tests that highlighted the machines' high stan­dard of finish and high machining speed. Thanks to the reliability and ease of operation of these machines, our workshop is now equipped with three Mitsubishi Electric models (FA20, FA20-S, and FA10-S Advance) and we are soon getting our fourth one, another FA10-S Advance. On our Mitsubishi Electric machines, we make a wide series of components: guide plates, die-holders and die-plates for moulds, punches, dies, templates for grind­ing wheel dressing as well as prototypes."
"For almost fif­teen years, we have been using Mitsubishi Electric machines and we have never had problems concerning service."
"Thanks to our Mitsubishi Electric machines, besides having been able to reduce the total time for a mould making, we have reduced delivery time too, because the wire EDM saves time, as it is even ca­pable of unmanned machining. And this, in addition to customer demands for shorter delivery times, yields a significant advantage if we want to handle more orders and keep to tight deadlines."
High-precision solutions
During the visit to the workshop, Papini takes us to a FA10-S Advance, the most recent of the Mitsubishi Electric machines in his workshop. It is particularly suitable for mak­ing moulds, graphite elec­trodes, tools and profiles – as one-offs or production series. "Thanks to the FA10-S Advance," Papini points out, "we are able to machine punches with extreme precision."
Thanks to Mitsubishi Elec­tric's tech­ni­cal speci­fi­­­ca­tions, FA-S Advance machines achieve a sur­face
roughness bet­ter than Ra 0.15 µm, cutting rates sometimes ex­ceed­­ing 500 mm²/min and a total par­allelism of 5 µm for 200 mm cutting height. The FA10-S Advance wire EDM, with X 350 mm, Y 250 mm, Z 220 mm, U & V ± 32 mm travel, is equipped with the Advance controller based on the Mitsubishi M700 CNC. It is operated at a 15" touch screen, with fixed-function buttons for more frequent oper­ations, as well as with a mouse and keyboard.
Over the years, as EDM technology has progressed, further wire EDMs have been installed in the workshop, exclusively made by Japanese manufacturer Mitsubishi Electric.Over the years, as EDM technology has progressed, further wire EDMs have been installed in the workshop, exclusively made by Japanese manufacturer Mitsubishi Electric.
These features make operation precise and simple even when the CAM function is employed.
As mentioned above, in Papini's workshop there are two other Mitsubishi Electric machines, an FA20
and an FA20-S, with a working range of X = 500 mm, Y = 350 mm and Z = 300 mm. The FA20 machine
is mainly used for machining die-holders, whereas the FA20-S model is principally used for machining dies, punches and moulds. "An important feature of Mitsubishi Electric wire EDM," Papini asserts, "is the extreme flexibility enabling the oper­ator to perform every kind of machining on any model".
Anti-electrolysis generator for high-speed cutting
Mitsubishi Electric wire EDMs are always equipped with the anti-electrolysis generator (HSS-AE) for high cutting rates. This generator, which is able to reduce the oxidation and molecular change of ferrous, sintered, aluminium and titanium materials, can be equipped with such optional items as the D-FS or V-Package. Digital Super-Finishing (D-FS), already adopted on the Mitsubishi Electric PA machine series, is now available on the FA-S Advance series. It is capable of achieving a surface finish of better than Ra 0.15 µm. The V-Package includes a high-performance generator for cutting speeds of up to 500 mm²/min. It includes a digital­ly controlled anti-electrolysis generator (D-AE), which incorporates all the functions of HSS-AE ge­-
nerators. In addition, D-AE offers a unique feature in that it controls the discharge position on the wire.
As a result, the parallelism of thick workpieces can be improved, due to the fact that the decrease in the wire diameter is automatically compensated for during machining.
Service: key to competitiveness
Papini's satisfaction with the Mitsubishi Electric brand covers both the technological features
and service. "For almost fifteen years, we have been using Mitsubishi Electric machines and we have never had problems concerning service. It's also for this reason that we have kept on purchasing Mitsubishi Electric machines. In fact, service is becoming increasingly the strategic key to competitiveness in every field of manufacture."