100 YEARS OF COMPANY HISTORY
1921 – FOUNDING. Mitsubishi Electric's first important commercial product was an electric fan that soon became a nationwide bestseller.
What also ­happened in 1921:
The English magician P. T. Selbit is the first to perform the illusion of sawing a woman in half in London.
Albert Einstein receives the ­Nobel Prize for Physics.
Germany's first car race track, the Automobil-, Verkehrs- und Übungsstrasse (AVUS), opens in Berlin.
1921 – FOUNDING. Mitsubishi Electric's first important commercial product was an electric fan that soon became a nationwide bestseller.
1930 – BIGGEST ENGINE WITH 9,000 HP. Commemoration of the completion of Japan's (then) largest engine with an output of 9000 hp.
1935 – The first lift in Mitsubishi Kobe Hospital was installed. Start of business with lifts and escalators.
1952 – Mitsubishi Electric begins research into and development of EDM technology.
1953 – Mitsubishi Electric's first tel­evision set (model 101K-17) was launched in 1953.
1953 – First ascent of Mount Everest.
1954 – Germany wins the football World Cup for the first time.
1964 – FIRST DIE-SINKING MACHINE. Exports of the first generation of EDM machines, the DM 201, begin two years later.
1969 – Neil Armstrong becomes the first human to set foot on the moon.
1970 – GIGANTIC. In 1970, Mitsubishi Electric launches a truly gigantic EDM machine.
1972 – NICE FOR RICE. Mitsubishi Electric launches the first rice cooker/heater.
1984 – The 10,000th EDM system rolls off the production line.
1984 – The first e-mail reaches Germany.
1985 – ­WORLD'S ONLY COMPANY to produce spiral escalators – the first spiral escalator was supplied in 1985.
1990 – Commercial launch of the world's first car navigation system using GPS.
1991 – Mitsubishi Electric establishes its own sales, marketing and service organisation in Ratingen, Germany.
2007 – WORLD'S ­TALLEST TEST TOWER
FOR LIFTS 173 m tall – went into operation in 2007.
2008 – FIRST SATELLITE. Blast-off for SUPERBIRD C2, the first commercial satellite built in Japan.
2014 – TIMES SQUARE NEW YORK. World's largest Ultra HD video screen installed in New York's Times Square: 2014 – 23.8 million pixels, 4064 screen diagonal.
2015 – Mitsubishi Electric opens its new ­German headquarters in Ratingen.
2016 – Researchers report the first successful direct measurement of gravitational waves.
2020 – 800,000 LIFTS supplied by Shanghai Mitsubishi Elevator by 2018.
144 PICS PER DAY – Launched in 2014, the ­Himawari-8 weather satellite scans the entire Earth every 10 minutes and takes 144 pictures every day. In this way, it contributes to the study of meteorological phenomena and the atmosphere.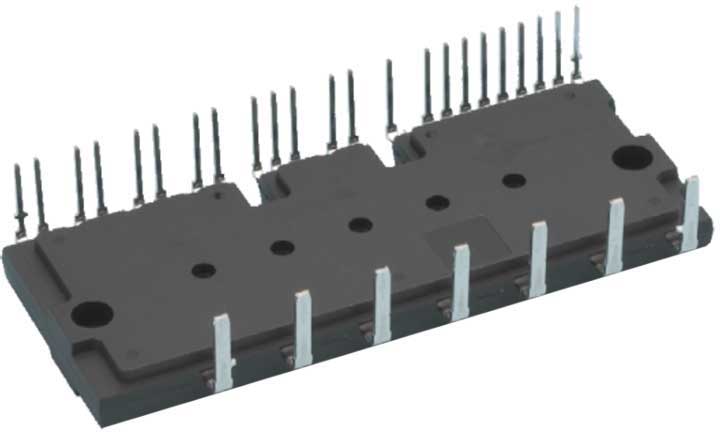 The No. 1
2021
146,518 ­EMPLOYEES WORLDWIDE from more than 29 nations.
26,000,000 FREQUENCY INVERTERS SOLD WORLDWIDE.
WORLD ­MARKET LEADER. World market leader in the field of electrical discharge machining, having produced 70,000 systems for high-precision machining.
26,400 WORKPIECES WIRE-CUT PER SEASON IN TOP-LEVEL MOTOR RACING. This is how many workpieces are produced each year at Alfa Romeo Racing on Mitsubishi Electric EDM systems.
WORLD'S FASTEST LIFT SHANGHAI TOWER
73.8 KM/H. Mitsubishi Electric delivers the world's fastest lift.
GALACTIC. Mitsubishi Electric has sent 40 satellites into orbit.
IN GLOBAL USE. Over 17,000,000 compact controls in global use.
ANNUAL SALES 35.4 BILLION EUROS.
203 LOCATIONS WORLDWIDE.
2ND MOST ­INNOVATIVE COMPANY WORLDWIDE. Mitsubishi Electric files the second-most international patent applications and is first among Japanese companies.
Mitsubishi Electric files the second-most international patent applications and is first among Japanese companies.
MITSUBISHI ELECTRIC'S PLAN FOR THE FUTURE
Making life more comfortable with Maisart
We call our full AI learning and analytics suite 'Maisart' (Mitsubishi Electric's AI creates the State-of-the-Art in technology). On top of highly efficient big-data analysis, Maisart encompasses compact deep-learning algorithms and reinforcement learning techniques. These enable cutting-edge innovations like cognitive satellite systems, driver assistance for autonomous cars, smart fault-detection solutions for trains, and self-adjusting control systems for buildings.
We're even using co-operative AI to help automated vehicles learn and imitate the actions of skilled factory workers – enabling safer and more efficient collaboration between people and machines in the workplace. Our goal is to help nurture a more productive, more comfortable society. Through Maisart, we're making it possible.
Machine-learning with an edge
Our innovative edge computing technology helps to make daily life more comfortable and businesses more efficient. It's all part of Maisart, our AI suite that allows big-data analytics. The power of the cloud has transformed the world of business, as well as our everyday lives. Yet as the Internet of Things (IoT) grows exponentially, linking more devices that generate ever more data, conventional cloud data-centres can struggle in two ways. The first relates to speed. Data takes time to travel from device to data-centre and back. This delay is called latency, and lower latency – less delay – means a better user experience.
A second challenge is that today's massive demand on data-centres means it takes a lot of money to run and store all the data – and that's before any filtering or initial analysis can take place. To solve these problems and future-proof networks, Mitsubishi Electric uses edge computing.
Giving users and businesses the edge
Whatever we're doing online – analysing market data, checking the weather or scanning travel updates – we all expect instant, up-to-date information. With edge computing, the data from time-sensitive interactions like these can be processed closer to the source. This offers a faster and smoother user experience. For IT managers, the distribution of processing loads also means more flexible and scalable networks.
Even more powerful commercial benefits become available when we combine edge computing with Mitsubishi Electric's artificial intelligence (AI) technology to make manufacturing sites smarter. For example, our AI-infused systems can rapidly analyse big data at the edge, collecting it from sensors on factory machinery or underground pipelines. They machine-learn typical time-series patterns and then quickly work out degrees of deviation. This enables businesses to spot maintenance issues and fix problems before they even arise.
Language without barriers?
Enabling new conversations, across the world
Whether you need to communicate with a foreign-language speaker or a person with hearing impairments, Swipe to Talk User Interface technology makes it simple.
Booking a hotel room in a foreign city. Meeting international colleagues without a common language. Chatting with someone who has a hearing impairment.
Wouldn't a magical translation device make life easier? A tool that could instantly bridge the communication gap – aiding richer understanding, supporting inclusion and bringing people closer together.
Translation made richer
When a user speaks into the microphone and swipes their finger across the screen, their spoken words 'flow out' as text. It's as though the body is speaking through the fingertip.
This more personal interaction lets users add drawings to their message. They can also split the screen to present two mirrored pages, making conversation even easier.
For example, imagine a Japanese tourist in Germany asking directions via the Swipe to Talk User Interface technology.
She speaks-and-swipes in Japanese. Her German conversation partner looks down and sees a German translation on the split screen – the right way up. To reply, he sketches the route, and speaks-and-swipes in German. She sees his map and words in Japanese. Simple.
Working together with robots
Bringing an automated future within reach
Our cutting-edge industrial robot can 'learn' precise movements simply by being guided through them, and will safely work alongside humans on complex manufacturing tasks. Machine-to-machine communication. The Internet of Things. Smart machines that 'learn' without human intervention. Some call it Industry 4.0 or the fourth industrial revolution; we call our concept e-F@ctory. And as digital innovation transforms society and business with it, today's companies are increasingly looking for versatile, creative and, above all, user-friendly solutions.
Introducing a new kind of robot
Our new series of robots, MELFA ASSISTA, will help companies respond flexibly to today's rapidly changing business environment.
As a collaborative robot, or 'cobot', ASSISTA is designed to work safely alongside humans. And when deployed in industrial settings such as manufacturing sites, it will even help companies meet new social distancing requirements at work. For easy system deployment, we've created intuitive engineering software called RT VisualBox. This enables operators to set up ASSISTA quickly and inexpensively, compared to standard industrial robots.
ASSISTA is efficient, highly precise and robust. So companies that use robotic manufacturing systems can combine it with RT VisualBox to boost productivity while reducing their total cost of ownership.
Keeping you safe and in control
We've made MELFA ASSISTA so easy, helpful and safe to use that we believe it will change people's view of robots.
With a smart 'train by demonstration' interface, you can easily teach it what to do. Just press a 'Save' button on its arm and guide it through the required movements. You can also programme it via a PC or tablet.
ASSISTA prioritises the safety and wellbeing of people, strictly complying with relevant international safety and robot standards. The LED light on the robot's arm clearly shows if it's at work. And it automatically scans its environment to ensure there's no chance of coming into contact with anyone.
To flexibly help out in various scenarios, ASSISTA offers a wide range of custom-made peripherals, including grippers and vision. It can even be configured to move freely and safely as a mobile robot.
Making autonomous driving safer
Not so long ago, the idea of a car without a driver sounded like science-fiction fantasy. No more. Our expert engineers, programmers and designers are pioneering systems that help make it a reality.
Creating systems that make driving safer is a natural goal for Mitsubishi Electric. Our expertise is even helping to make self-driving vehicles possible. This promises benefits for everyone – society and individuals alike – including fewer accidents, stress-free motoring and more productive commuting.
But how do you equip a vehicle to safely navigate complex road systems at speed? What sort of new driver-assistance technologies will be needed? And how will they deal with exceptional driving conditions like snow?
Keeping you safe and in control
When you go for a drive around town, your senses, judgment and body work together. You scan what's around you, make countless small but critical decisions, and physically operate your vehicle – often subconsciously.
Our vision is to replicate these human activities with technology. And that's where xAUTO, our new Autonomous Driving System, comes in.
xAUTO brings together our advanced sensing, vehicle control and telecoms systems. For example, we can integrate a forward-looking camera and millimetre-wave radar sensor to measure the distance and relative speed of other vehicles, bicycles, pedestrians and objects.
Our system can differentiate lanes, detect nearby pedestrians and vehicles, read signs and even auto-adjust your headlights for oncoming cars.
All data is fed to an in-car computer called an electronic control unit (ECU), which uses algorithms to determine the safest, most comfortable next action.
Safety is our priority. So, using an on-board camera, the driver can be monitored for signs of drowsiness, ill-health or distraction, ensuring they're ready to take over from autonomous to manual driving mode.
This system can also be integrated with our infotainment system and used to monitor all passengers in the vehicle, including infants.
Our vision for a better, safer future
We've long worked towards a low-carbon, circular economy. But with our new Environmental Sustainability Vision, we've supercharged our plans to secure a brighter future.
Our responsibilities are at the heart of our corporate vision. That's why, as we work to create a better world, we're prioritising ethical practice, compliance and environmental protection. Our Environmental Vision 2021 committed us to a wide range of sustainability initiatives. Now, as April 2021 approaches, we're introducing our Environmental Sustainability Vision 2050 – which places an even higher priority on action.
1. Apply diverse technologies in wide-ranging business areas to solve environmental issues
We'll act to combat climate change, improve resource circulation and promote harmonious co-existence with nature.
2. Develop business innovations for future generations
We'll nurture new ways of working that will help improve the quality of life for the generations to come.
3. Publicise and share new values and lifestyles
We'll promote dialogue, collaboration and co-creation, encouraging new values and lifestyles that enable people to live in harmony with nature.
Green Facts
613,000 – From its 613,000 metres high orbit, the satellite GOSAT-2 observes global greenhouse gas emissions and contributes to climate research.
99% – Our technology allows different types of plastics to be seperated from products and recovered – with a purity of 99% and higher.
30% – Our SiC Railcar Inverter uses 30% less energy.
36% – Carbon emissions from products in use in the market were reduced by 36 per cent in fiscal 2019.
2,115 – 2,115 perennials call the natural space of German headquarters their home. It is shared with 16 fruit trees, 6 berry bushes, 6 lavender shrubs and 18 different herbs.