Problem-solving with challenging materials.
"Since our founding in 1992, we've shaped quite a lot tonnes of steel to the customers' wishes," says Dieter Brand, Manager of Brand Werkzeug- und Maschinenbau GmbH, describing his company's activities. For over 30 years, the family business has been turning, milling, drilling, grinding, eroding and polishing a wide range of assembly components. In its range of advanced equipment, six Mitsubishi Electric machines – four for wire-cutting and two for die-sinking – deliver the best-possible EDM results.
Last year, Brand celebrated his company's 30th anniversary. Three years after the fall of the Berlin Wall, in 1992, Brand was invited to take over a small toolmaking company in Oederan, Saxony. An offer the trained toolmaker and mechanical engineer couldn't refuse. Only six years later, the firm ran out of space. "For the business to develop in line with my ideas," Brand explains, "the town-centre location was not ideal, so we decided to relocate to Oederan's new industrial estate. We moved into our new premises in 2002."
All technologies in-house
From the very beginning, Brand has attached importance to having all the required technologies in-house and thus under its own control. The business practises all relevant machining methods. "We've stuck to this principle right through to today," the entrepreneur proudly reports. Brand only outsources heat and surface treatment. Its activities also include its design engineering. The engineers develop all tools to customer order. "Of course, we are also happy when customers come to us with complete design documents," Brand states. One of Brand's specialities is the machining of large moulds. With its machinery designed for the production of single parts, the company can handle moulds of 10 tonnes and measuring 3.2 by 1.60 metres. "Our customers come from right across the industry and appreciate our efficiency and reliability," Brand reveals. "We have made a name for ourselves as a problem-solver for challenging materials, which include iron-nickel alloys for complex moulds. This is where there's demand for our expertise and machining capability."
Toolmaking and stamping
In successful operation since 1992, the company has established itself in particular in the areas of stamping and progressive dies, hydroforming tools and injection moulds. Today, Brand has about 40 employees in toolmaking and 30 employees in a stamping shop on its payroll. Because OSUT – Oederaner Stanz- und Umformtechnik is also part of the company group.
Progressive dies are highly efficient items of production equipment whose design and fabrication require extensive knowledge. "Our stamping shop also evolved from this production area," Brand explains. "By combining toolmaking and stamping, we have also become attractive to customers who need not only tools but also finished products." Thanks to its stamping shop, the company also has access to a test press and can thus test tools of several tonnes in-house.
Customers from highly diverse fields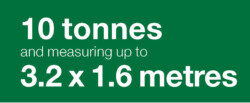 Hollow metal parts with complex external geometries and high strength can be produced using hydroforming. "80 per cent of our work with this process is for customers in the automotive sector, for chassis parts and for the exhaust system. The remaining 20 per cent is accounted for by the electrical industry and other production sectors." Road and rail vehicles need brakes and clutches. Brand manufactures pressing tools that get brake shoes and clutches into the right shape. "Our mouldmaking for brakes and clutches is pretty special and something that not many can do," Brand explains proudly. "To release the brake and clutch shoes easily from the mould, special surfaces are important, so we chrome and polish them." Such surfaces are useful for the production of brake and clutch linings. These linings of abrasive material are produced with exposure to pressure and heat. The materials tend to stick together. However, an acceptable service life can be achieved with chromed and highly treated surfaces.
Planters and flower pots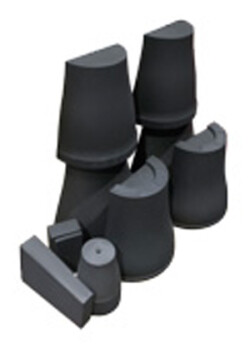 For many years, Brand has also been working for Scheurich GmbH & Co. KG in Kleinheubach/Main, a well-known maker of plastic planters and flower pots. "We've made a good 200 injection moulds for planters with diameters of 7 to 70 centimetres," says a pleased Brand. "The market is very fast-moving and requires new designs every year". The firm machines the planter moulds from start to finish. And sometimes the engineers are even allowed to tweak the design a little.
With Mitsubishi Electric for over 30 years
"I started out in a position of responsibility at a well-known toolmaker in the Rhineland in 1989. To increase capacity, one of my first tasks was to restructure the EDM equipment," Brand recalls. "I looked at machines from the main manufacturers and compared their performance. We bought a Mitsubishi. It featured high productivity and fully met our requirement profile."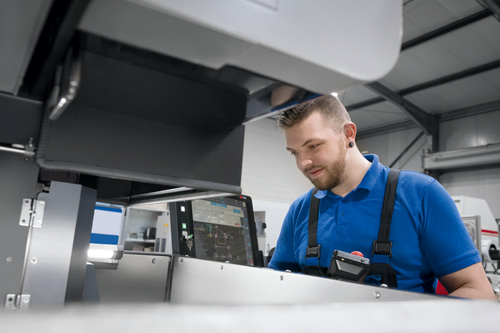 That was the beginning of longstanding cooperation. When Brand took the step to start his own business in 1993, he was very familiar with Mitsubishi Electric's technology and impressed by its performance. "When the time came for our own business to introduce EDM equipment, I was clear that I would stay with Mitsubishi. I knew the machines and knew that they were good, met our requirements completely and had good after-sales service." Brand invested in two EDM machines straight away, and now there are six Mitsubishi Electric machines in Brand's toolshop: four for wire-cutting and two for die-sinking. "After 30 years," says Brand summing up his experience, "we can claim that we are still highly satisfied with our machines and the support and that we have found the right supplier in Mitsubishi." Because machines also break down once in a while. And then it's key that you can rely on the service to solve the problem as quickly as possible.
Around-the-clock operation calls for dependable machines
The company operates around the clock. Two shifts are staffed, while the night shift runs unmanned. "In our shift system, it is important that the machines work. So a good threading system is essential for us," Brand explains. "We are always amazed at how quickly the machine threads the wire, even with tiny kerf widths." The Mitsubishi Electric system works swiftly and saves wire. The machine doesn't take several attempts at threading. "It usually succeeds first time and the machine is up and running again after 30 seconds," says Brand reporting from experience.
When the time came for our own business to introduce EDM equipment, I was clear that I would stay with Mitsubishi. I knew the machines and knew that they were good, met our requirements completely and had good after-sales service.
Dieter Brand, Manager of Brand Werkzeuge- und Maschinenbau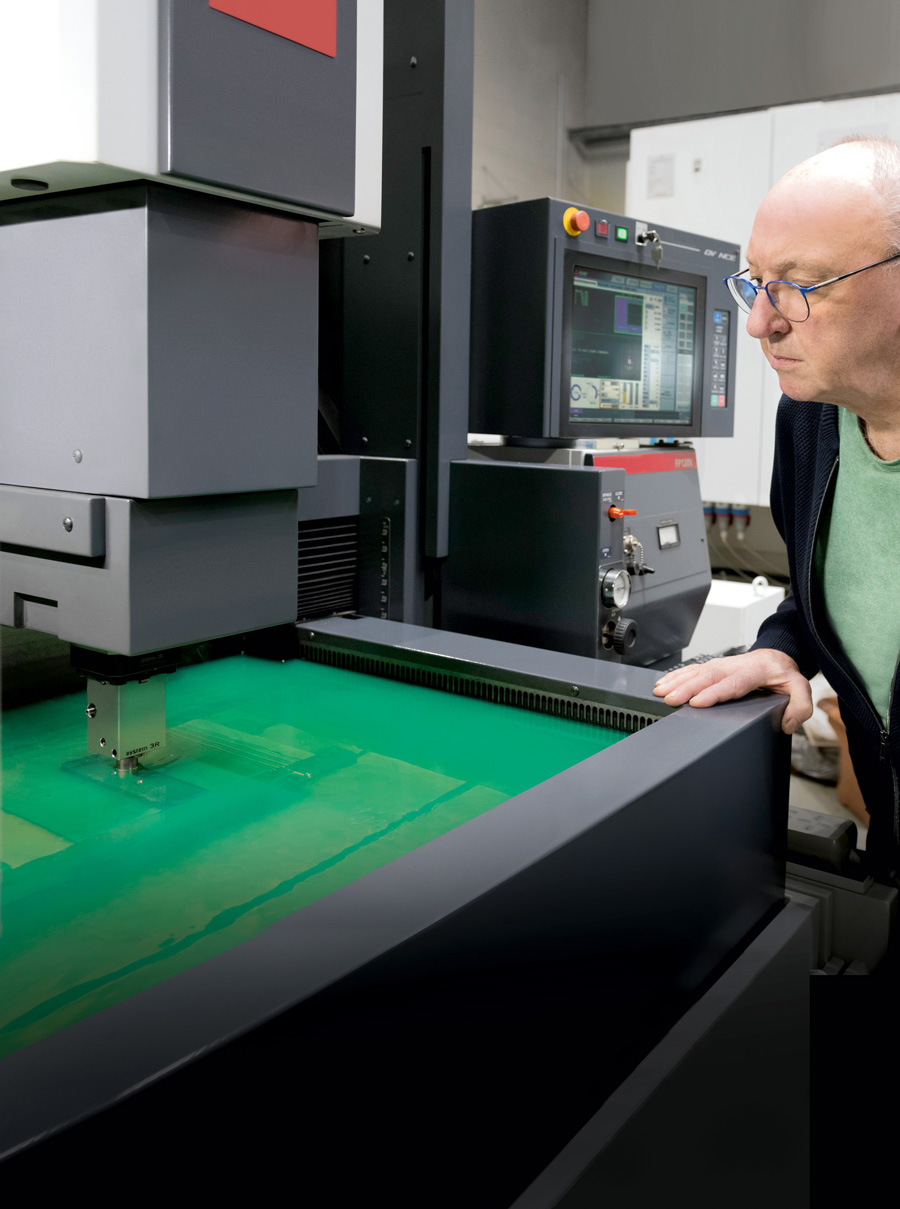 Brand Werkzeug- und ­Maschinenbau GmbH
Founding year
1992
Employees
40
Managers
Dieter Brand and Sirko Brand
Core business
Production of injection moulds, progressive dies, cutting and forming tools, hydroforming tools, friction lining press moulds, casting moulds, individual and spare parts
Contact
Ringstrasse 3
09569 Oederan
Germany
Tel: +49 (0)37292 39820
Fax: +49 (0)37292 39830
info@brand-werkzeugbau.de