News from Mars.
After positive experience with an already proven EA8S die-sinker EDM, the roller and ball bearing manufacturer myonic in Leutkirch has invested in an MV1200R Connect wire-cut machine. This will mainly benefit production equipment manufacturing and in-house training.
When Johannes Beckers talks about wire erosion, his eyes light up. As head of Service Mechanic Maintenance / Training at the roller and ball bearing manufacturer myonic in Leutkirch, he is responsible for operating equipment and is also in charge of training. "With wire erosion, we have invested in a sophisticated technology. However, for me it's absolutely essential if we are to remain competitive in the long term," he says.
The company in Allgäu produces high-quality miniature roller bearings and complete bearing units for special applications. These include, for example, spindle heads for dental drills in which roller bearings with a diameter of just a few millimeter operate without lubrication at speeds of over 200,000 rpm. For this, a variety of production equipment, such as collets for mounted points, has to be manufactured with high precision. These components, Beckers explains, often have intricate geometries that can only be produced with wire erosion. "In addition to the collets produced in-house, we used to outsource various wire erosion jobs for other workpieces. However, despite the good and reliable cooperation with regional businesses, this repeatedly caused unnecessary delays and longer waiting times. That was one of the main reasons for integrating wire erosion technology into our own production set-up," Beckers adds.
As their experience to date with the machine manufacturer Mitsubishi Electric had been excellent, those responsible at myonic decided on an MV1200R Connect wire-cut EDM machine on Beckers' recommendation. Markus Hepp, who works in equipment manufacturing, confirms the MV1200R Connect's ease of operation and programming. Only a few days of instruction and training at Mitsubishi Electric in Ratingen were quite sufficient for him to be able to work productively with the MV1200R Connect. "Thanks to the innovative human-machine interface with a large-format touchscreen, the control of the machine goes a long way towards meeting the wishes and expectations of young professionals in particular. It can be operated intuitively," he adds. "Many programming and operating steps are self-explanatory or very easily grasped via graphics and in dialogue. The control also shows details of the function and diagnostics on the touchscreen, which simplifies everyday work with the wire EDM machine significantly." His positive verdict on Mitsubishi Electric's ground-breaking programming and user interface is based on a comparison with a rival wire-cut EDM machine that myonic has been using for production for several years.
Success with niche products
At a – by international comparison – high-cost location in Germany, myonic's development and production activities are competitive because it specialises in high-quality roller bearings for difficult ambient conditions.
Its product range includes roller bearings for computer tomographs, for surgical instruments and medical prostheses, for dental drills, and also for robot arms for use on satellites in space, for machine spindles for high-speed cutting (HSC) and for navigation systems in aviation and shipping, e.g. the gyro compass.

These mostly very small or slim radial and axial roller bearings each have to meet specific requirements. These can be operation without lubrication to avoid contamination of the environment, use in a vacuum close to the absolute temperature minimum, or long-lasting, reliable operation at very high speeds of over 300,000 rpm.
The MV1200R wire-cut EDM machine is now indispensable for the manufacture of our operating equipment.
Johannes Beckers, Head of Service Mechanic Maintenance/Training at myonic
Extending capacity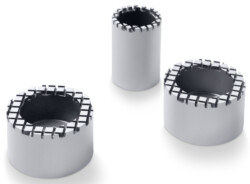 myonic is also using the MV1200R Connect temporarily in production. If, for example, miniaturised collets for dental and medical technology have to be machined, wire erosion proves to be particularly useful. "In the cylindrical workpieces, there are deep grooves only a few tenths of a millimetre wide that replace a complex grinding process", says Hepp. "This can only be achieved with a sophisticated wire erosion process. We now also put the MV1200R Connect to intensive use for this type of machining."
Thanks to the second wire EDM, the production technicians now have greater capacity and, above all, an alternative should the machine already in use in production for many years break down. The specialists in Leutkirch attach great importance to the wire EDM's ability to run reliably and also unsupervised. "This allows us to cost-effectively machine workpieces in small series – during night shifts, for example," says Hepp. The automatic wire threading system of the MV1200R Connect makes a significant contribution to process security, reliably threading thin wires measuring 0.1 to 0.3 mm in diameter.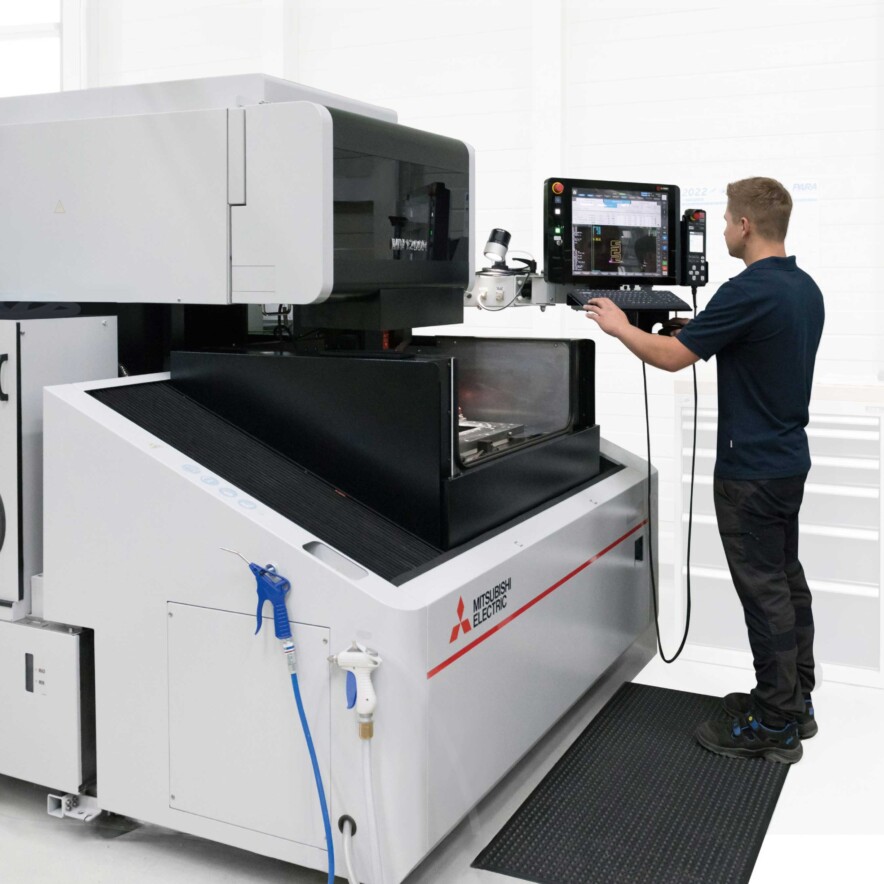 Young professionals in particular find programming and operation via touchscreen particularly easy and convenient.
Markus Hepp, industrial mechanic
Opening up further fields of application
Encouraged by the excellent experience with the MV1200R Connect in the first few weeks, the experts at myonic are now using the wire EDM technology beyond its initial applications. With the aid of the MV1200R Connect, employees in the company can develop and deepen their extensive know-how of wire EDM machining, says Beckers. "This not only makes us a little more independent of external suppliers, but also gives us a competitive edge. We can now develop economic, forward-looking machining processes ourselves," he adds. Until now, many workpieces have been machined in several steps, such as milling, drilling, grinding and – for difficult geometries – wire eroding.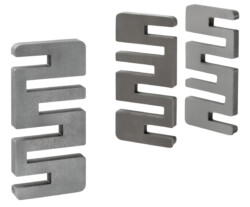 Of course, this entails considerable internal organisational and logistical effort. In addition, there is prolonged downtime, and throughput thus takes longer. But in Beckers' opinion, it may prove to be much better and faster to design the components in such a way that all contours and geometries can all be wire-eroded. This may seem like a lengthy process at first glance, Hepp admits.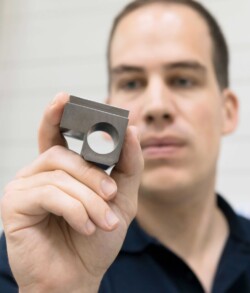 "But," says Beckers, "you have to look at the process as a whole. If the multiple clampings on machines for different machining processes are omitted, this significantly accelerates throughput and reduces in-house effort. Furthermore, the single clamping on the wire-cut EDM machine ensures much higher accuracy. We can reliably machine all function-defining contours with an accuracy of less than 0.01 mm. This proves to be particularly beneficial for components for complex devices that we produce for our grinding machines in the production equipment department." In this way, the apparent drawback of wire-cut EDM can be turned into a quality-defining asset.
myonic GmbH
Name and place of company:
myonic GmbH
Germany
Founding year:
Original company established in 1936 as RMB (Roulements Miniatures de Bienne) S.A. in Biel, Switzerland, and in 1968 as MKL Miniatur Kugellager Leutkirch at today's main location in Leutkirch, Germany
Managing Director:
Christoph von Appen
Employees:
345 the parent plant in Leutkirch
Core business:
Development and production of special miniature precision roller bearings and bearing units individually optimised for their applications in selected, sophisticated drive systems in medical technology, aerospace, the automotive industry, mechanical and plant engineering, and micromechanics.
Contact
myonic GmbH
Steinbeisstrasse 4
88299 Leutkirch
Germany
Tel. +49 7561 978-0
info.de@myonic.com
www.myonic.com